Democrats Seek GOP Help Raising Illinois Taxes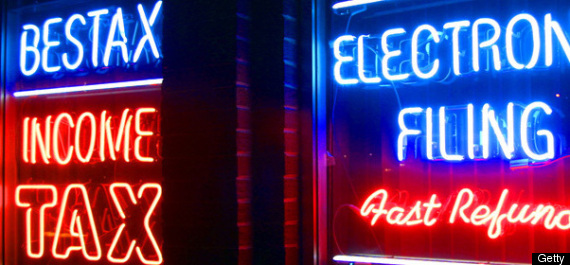 SPRINGFIELD, Ill. (AP) -- Caught between a ticking clock and a massive budget deficit, Democratic leaders asked Tuesday for Republicans' help in raising Illinois income taxes.
Democrats hold the governor's office and a majority in both chambers of the Legislature, but many lawmakers are balking at a vote to raise taxes, even when the state faces a budget deficit of more than $11.6 billion.
"I think we need some help from the Republicans. That's why we've asked for their support," said Senate President John Cullerton, D-Chicago.
Republican lawmakers may see little reason to help with a policy that so many of them consider anathema.
If Democrats don't pass a budget by Sunday, then Republicans automatically gain new negotiating power because it requires a three-fifths vote, rather than a simple majority, to approve legislation after May 31. In addition, the GOP may not feel particularly cooperative after being left out of budget talks until the final week of the legislative session.
"At this point, the answer is pretty clearly 'no,'" said Rep. Mark Beaubien, a budget negotiator for House Republicans.
Some lawmakers say that instead of taking the politically risky step of raising taxes and cutting spending to balance the budget, the Legislature could end up passing a stopgap budget that would simply keep state government operating until late this year or early next year.
"Do I think it's a possibility? Yes," said Sen. John Sullivan, D-Rushville. "A very real possibility."
That would delay the real budget decisions until after the filing deadline for next year's primary election. Legislators would not have to worry about a tax vote inspiring someone to launch a primary challenge.
State government faces the worst financial crisis in its history.
Gov. Pat Quinn has proposed closing the deficit by using federal stimulus money, trimming spending in some areas, reducing the state's annual payment to government pensions and raising income taxes. He wants to raise the personal tax rate to 4.5 percent, up from 3 percent, and pair that with a much larger personal exemption to shield poor and middle class families from the increase.
The idea has not fared well, but no solid alternatives have emerged. Erasing the deficit solely through spending cuts would require gutting state government. A proposal to legalize more casinos failed in the Senate, and even that would only have put a small dent in the problem.
Quinn kept out of sight Tuesday, canceling his only public appearance. He was meeting with lawmakers to pursue "a comprehensive, fair and balanced budget," a spokeswoman said.
Cullerton said that in a meeting Tuesday among the governor and legislative leaders, he asked the two Republicans to help produce votes for a tax increase. Democrats are being asked to cut the budget and take steps that will anger their union allies, so Republicans should make similar concessions and help raise taxes, he said.
"I've personally appealed to both of them by telling them that this is not an election year, that we've asked that the Democrats not act like Democrats, the Republicans not act like Republicans," Cullerton said.
Senate Minority Leader Christine Radogno, R-Lemont, said she wouldn't discuss a tax increase with her members unless she sees far more progress from Democrats on a raft of issues. She listed Medicaid cost-cutting, an overhaul of state pension systems, political redistricting and campaign donation limits - an agenda she acknowledges would be almost impossible to address before May 31.
"We shouldn't ask people to send more money to a dysfunctional system," Radogno said.

-ASSOCIATED PRESS