On Monday night, a fashionable flock gathered around the racks at Barneys in NYC goggling over the new collection from Stefano Pilati for Yves Saint Laurent. Cut-outs, faded dye, fringe detailing and plasticized lapels, all on classic silhouettes: nothing too far from the fashion house's design-as-usual. However, a closer look at the label unveils Pilati's true accomplishment. Each piece is created from leftover cotton drill from previous YSL inventories, forming a sustainable collection.
Altogether there are fifty clothing items that bear the New Vintage label and each is one-or two-of-a-kind, ranging from blazers and slacks to simple dresses and trench coats. Pilati also redesigned the Downtown bag and a strappy sandal for the line. The color palette stood out as perhaps Pilati's wisest decision with pale blues, whites, pinks and earth colors that are just ripe for the season's pickings.
In his written statement, Pilati explained, "'New Vintage' is my way to reflect our social and economic state by capitalizing on existing resources to translate sustainable 'values' into 'forms.'" And in an impromptu speech during the showing, Barneys fashion director Julie Gilhart called the collection, "limited, exclusive and beautiful." Creative director Simon Doonan hosted the event.
While the fabrics embrace the eco-friendly mentality, the price point persists at the couture level with items from $495 to $4,100.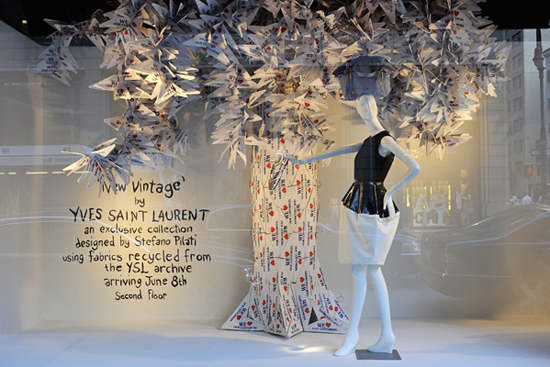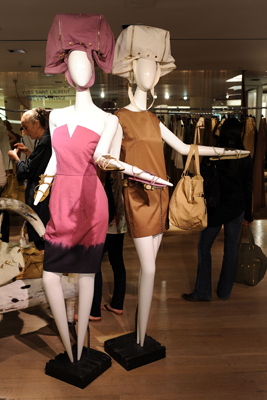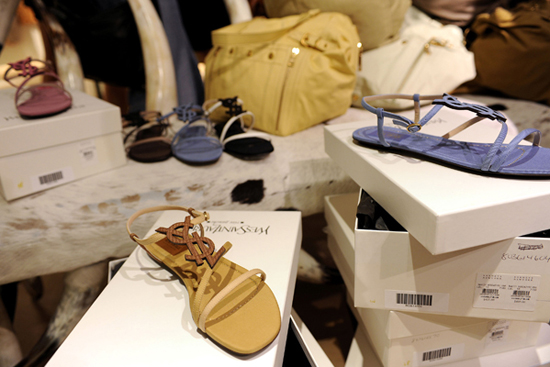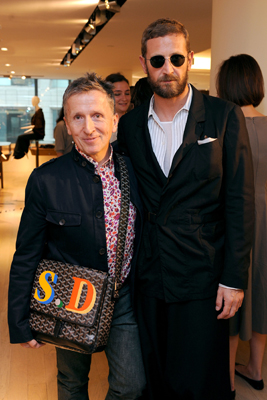 Above: Simon Doonan and Stefano Pilati
*Follow Huffington Post Style on Twitter and become a fan of Huffington Post Style on Facebook*