Black Eyed Peas singer Fergie is on the cover of the July issue of Allure. Inside she talks about her body and love life with new husband Josh Duhamel.
Fergie had to gain weight for her role in the upcoming movie musical "Nine," which also costars Nicole Kidman, Penelope Cruz, Daniel Day Lewis and Kate Hudson.
On packing on 17 pounds along with Penelope Cruz: "We were eating our brains out. We ordered everything fried and full of fat and salty."

On 'dressing up' for her husband: "Oh, girl, I've got a big chest of fun little numbers, ones that I would never wear in public."
On her post-marriage love life: "Nothing's changed in that department. I like to have fun with my costume onstage; why wouldn't I in the bedroom?"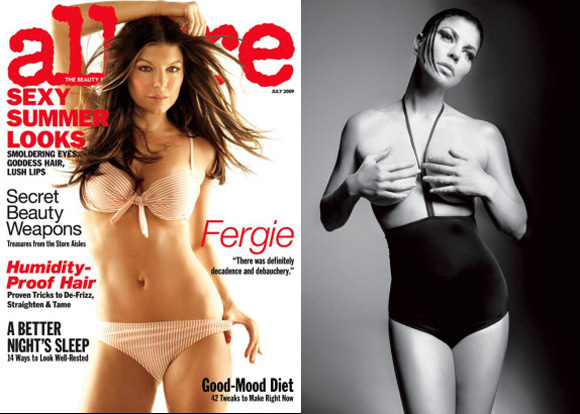 SUBSCRIBE TO & FOLLOW ENTERTAINMENT
Get top stories and blog posts emailed to me each day. Newsletters may offer personalized content or advertisements. Learn more