Indonesian police have released reconstructed images of the two suspects believed to be responsible for the July 17 bombings in Jakarta, AFP reports. The attacks were the first major terror attack in Indonesia since 2005.
Police said the suspected bomber who killed six people including five foreigners at the JW Marriott was aged only 16 to 17 years old, while the man suspected of carrying out the Ritz-Carlton attack was aged from 20 to 40 years.

...
The images were based on two severed heads found at the blast sites which are believed to be those of the bombers, suspected members of the Jemaah Islamiyah regional extremist network or one of its offshoots.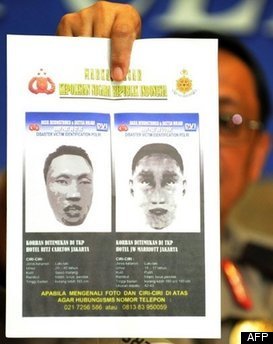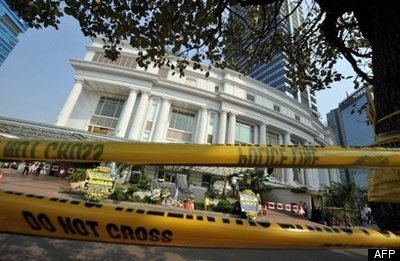 SUBSCRIBE TO & FOLLOW WORLD POST