President Obama and First Lady Michelle Obama welcomed guests to the White House on Wednesday to present 16 Presidential Medals of Freedom.
The first lady's coral lipstick offset her red dress nicely: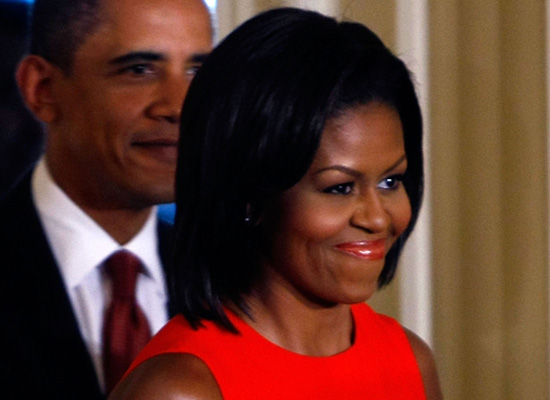 Watch the video below (apologies for the grainy quality, but full-length pictures weren't available.)
WATCH:
Follow HuffPost Style on Twitter and become a fan of HuffPost Style on Facebook!
FOLLOW HUFFPOST