Claudia Schiffer graces the cover of the new issue of Tank magazine.
The UK magazine features a spread (pdf of whole thing here) of the German model in various poses and states of undress, strategically covering her chest while exposing a few inches of plumber's crack.
Schiffer, 39, has been getting back into modeling more in recent years following the birth her two young children with husband Matthew Vaughn. PHOTOS: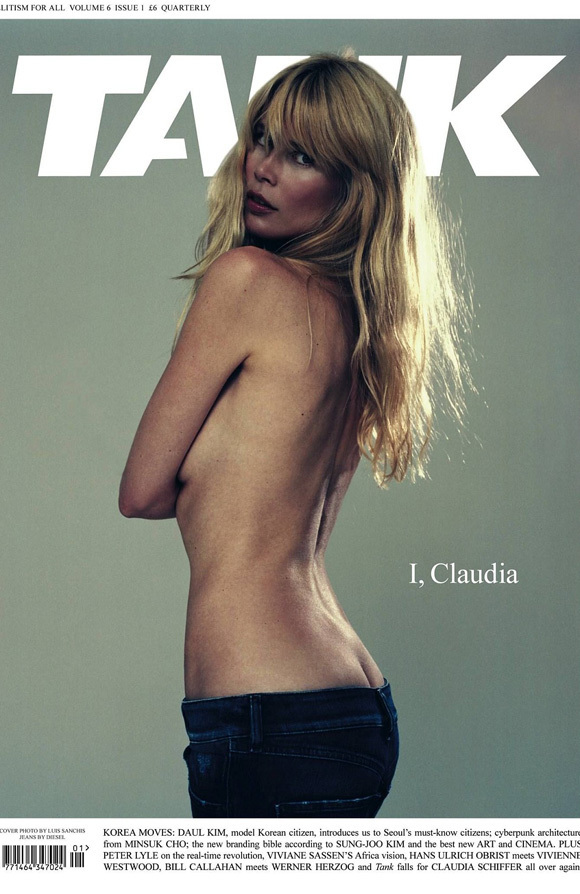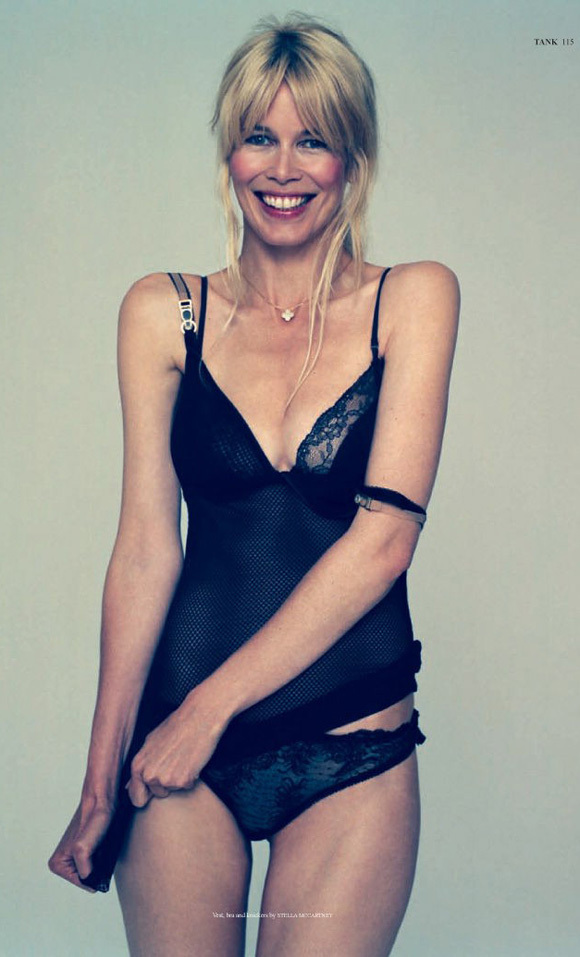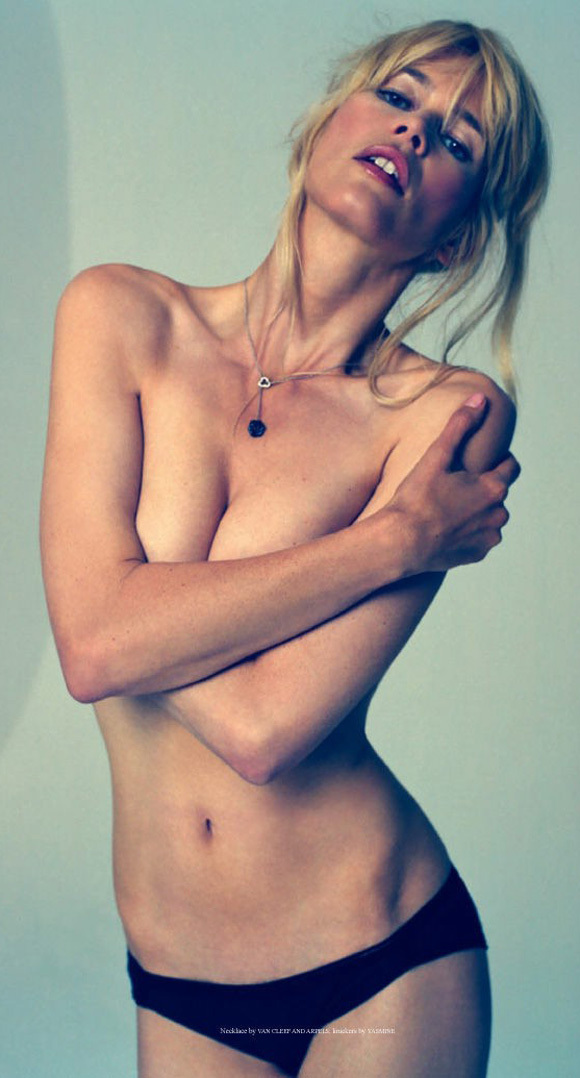 SUBSCRIBE AND FOLLOW
Get top stories and blog posts emailed to me each day. Newsletters may offer personalized content or advertisements.
Learn more