Dubious Afghan Vote Drove Obama To Revisit Strategy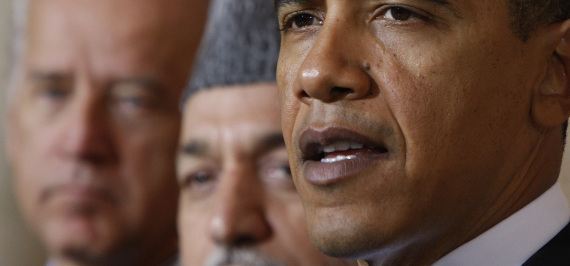 Wall Street Journal:
The public debate in Washington over the White House's unexpected reappraisal of its Afghan strategy has focused on troop numbers and military tactics. But the Obama administration's focus is on another issue: Is Afghan President Hamid Karzai a reliable ally?
According to senior administration officials, the Afghan war plan that President Barack Obama announced in March -- which called for a comprehensive and manpower-intensive counterinsurgency strategy -- was built around the assumption that Mr. Karzai would emerge from last month's elections with new legitimacy, a critical factor in fighting a guerrilla enemy.
Read the whole story: Wall Street Journal