Michelle Donned Dress By Oscar De La Renta's Son Moises
In April, designer Oscar de la Renta had some harsh words for Michelle Obama, imploring her the wear more American names in order to help the struggling industry. But the first lady clearly doesn't hold a grudge, as, according to Mrs. O, she stepped out in August wearing a red belted dress by Moises de la Renta...Oscar's son!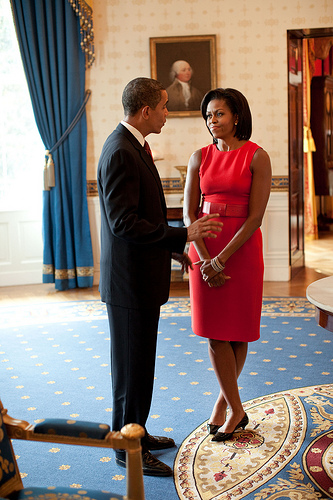 Follow HuffPost Style on Twitter and become a fan of HuffPost Style on Facebook!