Maria Pinto's design for the American Olympic delegation, WWD reports, was revealed on Monday. Pinto created a series of mix-and-match jackets, pants, blouses and dresses made from wool, cotton, and silk charmeuse. Her outfits will be worn by the female team members, including Michelle Obama and Valerie Jarrett, on their trip to Copenhagen later this week.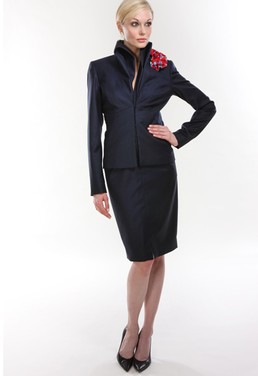 All members of the delegation dress identically to show unity. President Obama and the other men will wear gray slacks and blue blazers made by Chicago-based suit manufacturer Hart Schaffner Marx, which often outfits the president.
Follow HuffPost Style on Twitter and become a fan of HuffPost Style on Facebook!