"What You see Might Not Be Real," by Chen Wenling depicts the Ponzi schemer as a devil, horns and all. The bull, which represents Wall Street, is farting because in Chinese "放屁" (fang pi) literally means to fart, but in slang means to bluff or lie.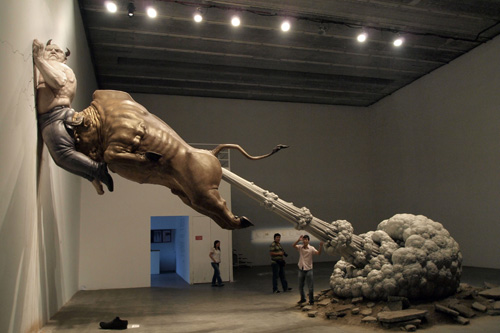 SUBSCRIBE AND FOLLOW
Get top stories and blog posts emailed to me each day. Newsletters may offer personalized content or advertisements.
Learn more