Padma's pregnant! A couple of weeks after she showed up at the Emmys in a belly-hugging purple dress, the 'Top Chef' host has confirmed to Us Weekly that she is expecting her first child:
"Model, author, and Emmy-nominated Padma Lakshmi confirms that she is carrying her first child after years of struggling with endometriosis, a cause for which she has co-founded the Endometriosis Foundation of America. As a result of her condition, this pregnancy has been referred to by her physician as nothing short of a medical miracle, and due to its delicate nature, we ask/implore the press to respect Ms. Lakshmi's privacy at this time," the rep continues.
The baby's father has not been announced. Padma, 39, was married to author Salman Rushdie from 2004-2007 and has recently been seen out with 27-year-old Manu Nathan, who works in Business & Legal Affairs at IMG talent agency. He is supposedly just a cousin. She has also been linked to IMG's CEO, billionaire Ted Forstmann.
Here's a picture of Padma and Manu together in August of this year: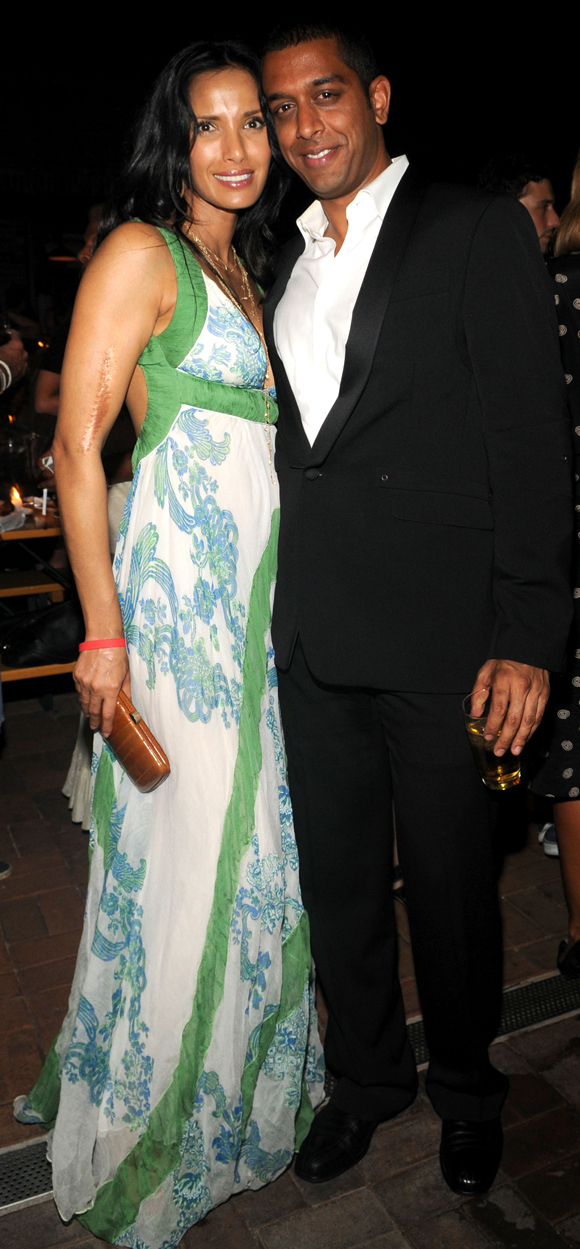 SUBSCRIBE TO & FOLLOW ENTERTAINMENT
THE spot for your favorite fan theories and the best Netflix recs. Learn more