Nicole Eggert Fat? Baywatch Babe Takes On Weight Critics In Funny Or Die Video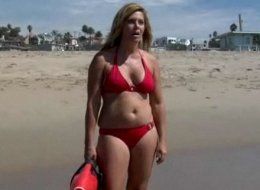 While Nicole Eggert is anything but fat, she has put on weight since her "Baywatch" days and the tabloids have been quick to judge. After much abuse from press, Eggert has decided to send a message to her critics: "Call me fat and you die." With the help of the folks from Funny or Die, she put together this video mocking men's idealizations of women and lifeguards in particular. We'd happily have Nicole save us any day!


WATCH:
Get HuffPost Comedy On Facebook and Twitter!