First lady Michelle Obama addressed the Department Of Health And Human Services on Tuesday, where she spoke about making small changes in diet and exercise habits to improve health and fitness.
Her outfit was elegant and understated. She wore a black jersey under a black cardigan, and a purple print skirt. And, of course, no outfit would be complete without one of her signature brooches.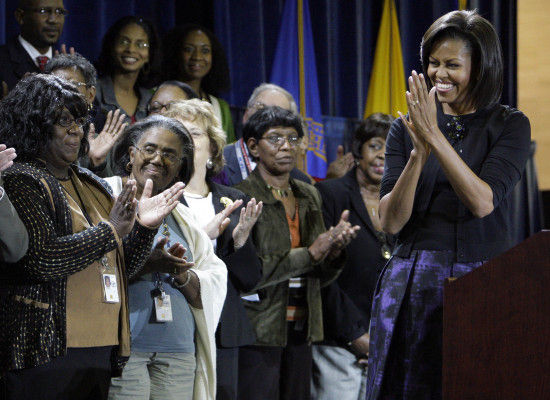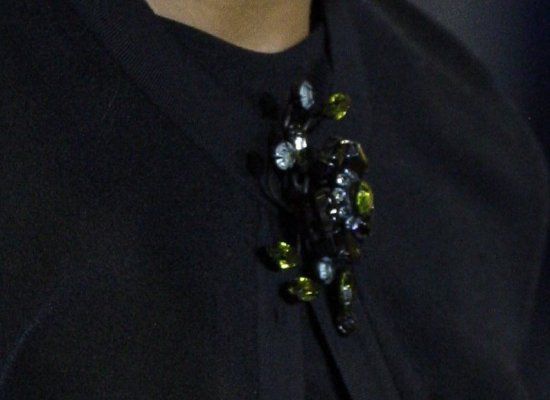 Follow HuffPost Style on Twitter and become a fan of HuffPost Style on Facebook!