Small Group Now Leads Closed-Door Health Care Reform Negotiations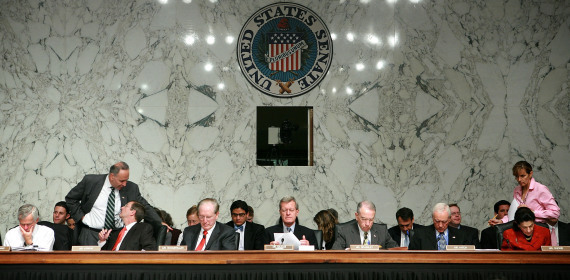 Washington Post:
Three senators are working on the bill behind closed doors.
Senate Majority Leader Harry M. Reid (D-Nev.) sits at the head of a wooden table at his office as he and Sens. Christopher J. Dodd (D-Conn.) and Max Baucus (D-Mont.) work to merge two competing versions of health-care legislation into one bill. The three men will be joined by top aides as well as by members of President Obama's health-care team, led by White House Chief of Staff Rahm Emanuel. The sessions started on Wednesday and could be completed this week.
Read the whole story: Washington Post