Those committed to Mother Nature have been known to express their grievances with public happenings and large-scale art projects rather than anti-war style marches. We've compiled a slideshow with some of the best acts of civil disobedience committed in the name of the environment.
This Saturday over 4000 protests have been planed for the International Day of Climate Action. If you'll be attending one, send us your photos and video clips using the photo upload tool below and the video uploader at the bottom of the page.
Help us report on Saturday's day of climate action by uploading your photos. To add a picture, hit the participate button, provide a title and short description (when, where and who), upload the photo and press submit! The best submissions will be featured.
International Day of Climate Action
Find a picture, click the participate button, add a title and upload your picture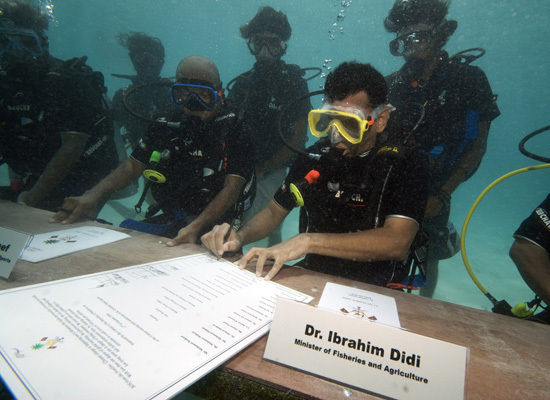 Environmental Protests
(Current Rank:
loading...
)
Average rating:
out of 10
|
Become a fan
Picked These as the Top 5 Slides in the Slideshow
Users Who Voted on this Slide
loading...
HuffPost Community Top 5 Slides: