Was a Republican official trick-or-treating with someone dressed as murdered child beauty queen Jon Benet Ramsey?
Nebraska Republican Party Chairman Mark Fahleson tweeted on Halloween night: "Done trick or treating with Cleopatra and Jon Benet-now at Dino's for family dinner and to watch 5 different games at once." The Huffington Post has contacted his office for more information.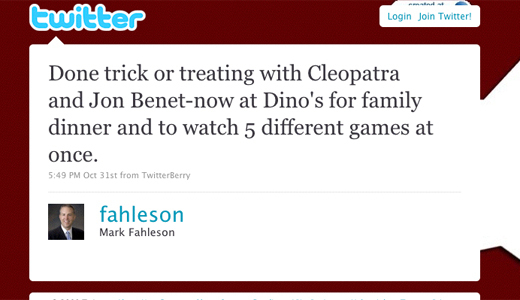 Fahleson and his wife dressed up as the "public option." They have three young daughters.