Celebs Donate Shoes To Charity Auction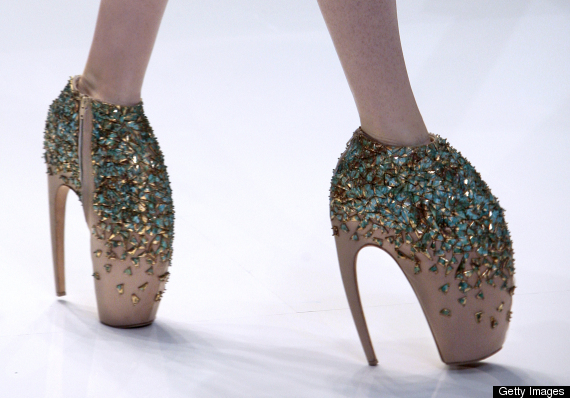 Have you ever wanted to walk a mile in Kevin Spacey's shoes? How about Kylie Minogue's or Cindy Crawford's? Now you can, thanks to a charity auction that has us wondering whether to click our heels with glee or give ourselves a footbath.
Look to the Stars reports that big names are falling into step to raise money for Macmillan Cancer Support, which provides practical, medical, emotional, and financial support to cancer patients in the UK. Olivia Newton-John, Duran Duran's Simon Le Bon and Rod Stewart are just a few of the celebrities contributing their kicks to the cause.
You can check out the site to learn more about the auction, bid on the shoes up for grabs or make a pledge to Macmillan Cancer Support.
Bidding on well-known wardrobes and autographed memorabilia has been a charity staple for a while... But would you lay down your cash for famous shoes? Or does the idea leave you with cold feet? Let us know what you think about this fundraising event.