Hillary Clinton stepped out on Saturday night in Singapore sporting a rather elegant ensemble: a lacy-trimmed jacket, a pearl choker and earrings, a black headband and what looks like a take on the classic Chanel bag.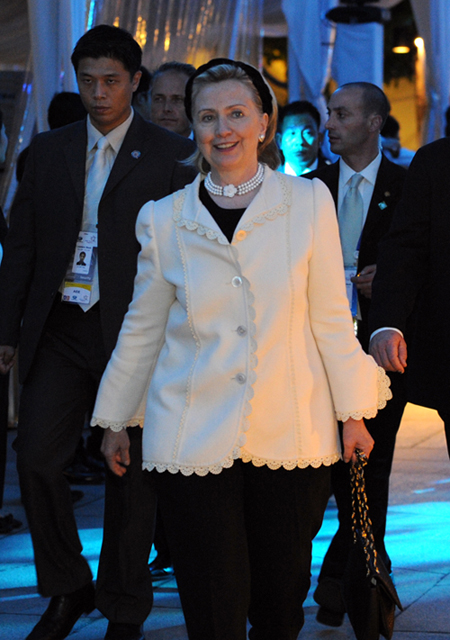 SUBSCRIBE AND FOLLOW
Get top stories and blog posts emailed to me each day. Newsletters may offer personalized content or advertisements.
Learn more