The Sarkozys hosted a gala dinner at the Elysee Palace for Iraqi President Jalal Talabani and his wife, Hiro Ibrahim Ahmed, on Monday night. (AP Photo/Remy de la Mauviniere)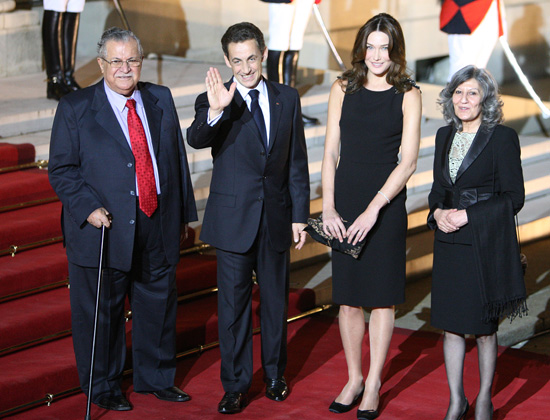 Get HuffPost Style on Twitter and Facebook!
SUBSCRIBE AND FOLLOW
Get top stories and blog posts emailed to me each day. Newsletters may offer personalized content or advertisements.
Learn more