TheIndyChannel.com reports that Lakers forward Ron Artest is caught up in a welfare fraud investigation. According to the report, police raided the home of Latoya Holmes-Ivey, who claims no income and receives rent assistance from the government. However, Holmes-Ivey is Artest's sister, and authorities suspect she may have received financial assistance from her brother.
According to the Indianapolis Star, the executive director of the Indianapolis Housing Agency says Artest has not been accused of wrongdoing:
"As far as we are concerned, (Artest) is just a guy helping out his family," he said. "But it is his sister's responsibility to report it and try to recover some money if that's the case."
Even if no accusations have been made, a string of Thanksgiving-day tweets from Artest suggest that police have investigated his property, although perhaps on an unrelated matter: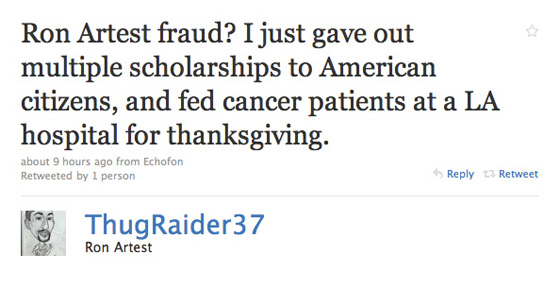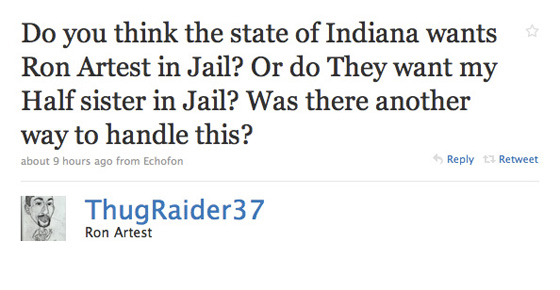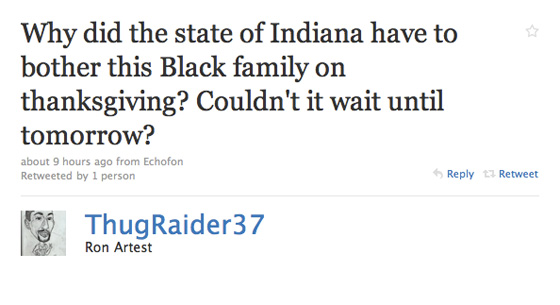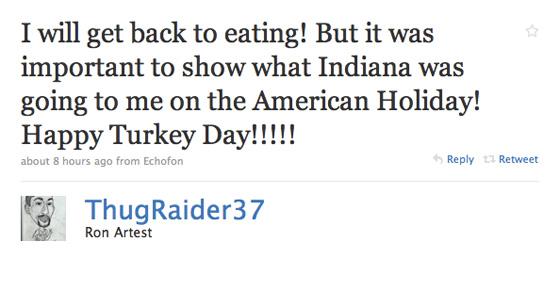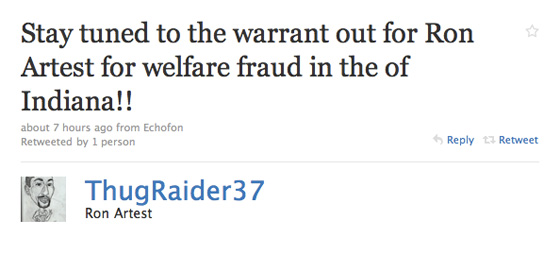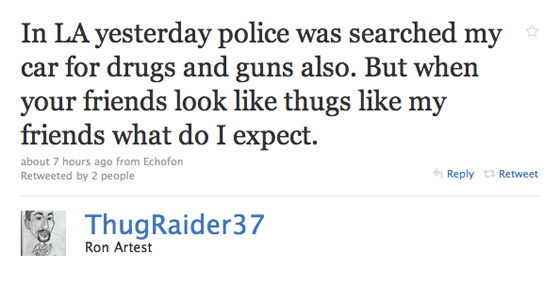 SUBSCRIBE TO & FOLLOW THE MORNING EMAIL
The Morning Email helps you start your workday with everything you need to know: breaking news, entertainment and a dash of fun. Learn more