Mrs. Sarkozy engaged in another traditional French behavior: the bisou greeting.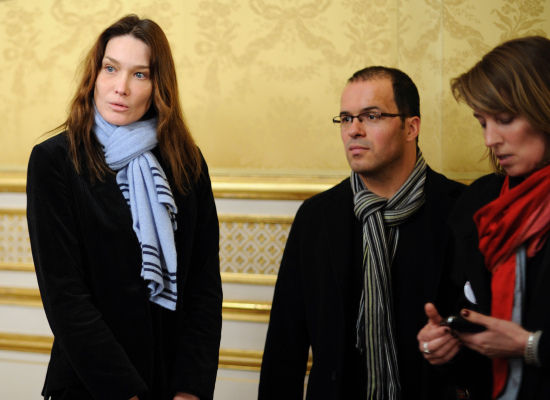 Bruni-Sarkozy is joined by 'Solidarite Sida' director Luc Barruet (2ndR), advisers Adele Lucas (R) and Veronique Rampazzo, also wearing scarves.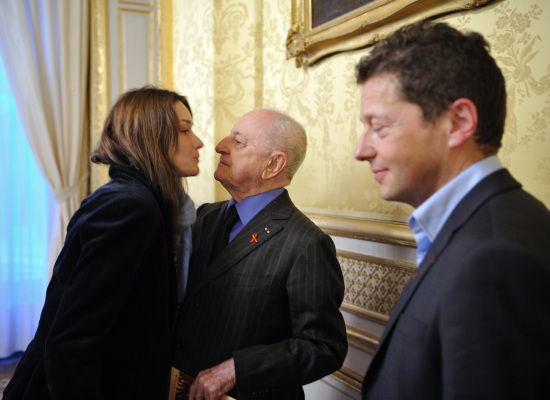 Getty caption: Bruni-Sarkozy kisses French president of the Sidaction and businessman Pierre Berge after a meeting with French associations fighting against AIDS as part of the World AIDS Day on December 1, 2009 at the Marigny hotel in Paris.
Get HuffPost Style on Twitter and Facebook!
SUBSCRIBE AND FOLLOW
Get top stories and blog posts emailed to me each day. Newsletters may offer personalized content or advertisements.
Learn more