Cartman's Best Musical Moments: 13 Songs That Prove South Park's Song Superiority (VIDEO)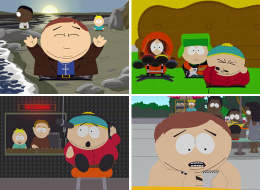 4) "The Heat Of The Moment": No one can deny the catchiness of Asia's "Heat Of The Moment." Here, Cartman gets all of Congress to sing it along with him.

5) "Kyle's Mom's A Bitch": This legendary song was put to an end too early in life by Mr. Hanky, but it lives on in all of us.

6) "Not My Water Park": Definitely Cartman's best song of this season, "Not My Water Park" is a heartfelt ballad about his favorite summer hangout being filled with minorities.