Cartman's Best Musical Moments: 13 Songs That Prove South Park's Song Superiority (VIDEO)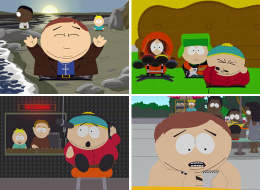 10) "Third Grade": When the boys enter 4th grade, they can't help but reminisce about the good times back before they lost their innocence. Cartman sings a touching song to remember their youth.

11) "Come Sail Away": We all know the anecdote about Meredith Baxter Birney is a lie now, but Cartman's "Come Sail Away" rule is right on.

12) "Somalian Pirates We": In an episode entitled "Fatbeard," Cartman travels the high seas recruiting Somalian pirates to be more pirate-y.