Cincinnati Bengals receiver Chad Ochocinco is known for his elaborate touchdown celebrations, and he promised that today would bring another. He tweed earlier that "what I've planned for today will get me fined when I score but it's so worth it."
Ochocinco delivered, scoring a 36-yard touchdown with 6:04 remaining in the second quarter. After the play, he walked to the sideline and donned a poncho and sombrero. It's not the first time Ochocinco has been seen with a poncho. In the wee hours after Thanksgiving, he tweeted a picture of himself in a Snuggie, remarking that it was "only $5.00." Scroll down for video of the touchdown celebration and the picture of Ochocinco shopping for a Snuggie.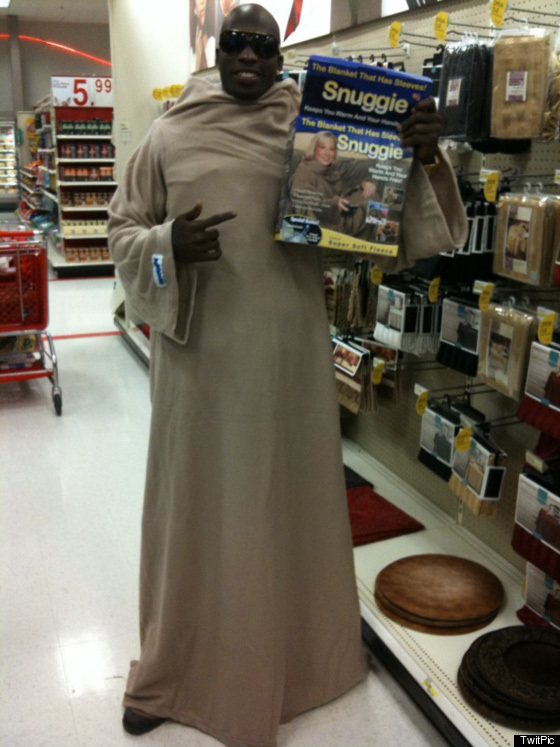 SUBSCRIBE AND FOLLOW
Get top stories and blog posts emailed to me each day. Newsletters may offer personalized content or advertisements.
Learn more