Joslyn James WANTED: Porn Star, Alleged Tiger Woods Mistress On Most Wanted List
Joslyn James, one of two porn stars who allegedly had an affair with Tiger Woods, is also a wanted woman, reports RadarOnline.com. James, whose real name is Veronica Siwik, is on the Division of Child Support's Most Wanted list in Washington state.
According to the state Department of Social & Health Services web site, James owes $12,677.02 in child support payments. The porn star is supposed to support a 10-year-old child with monthly payments of $622.95. Scroll down for a screen grab of her wanted listing and click HERE for pictures of the alleged mistress.
LOOK: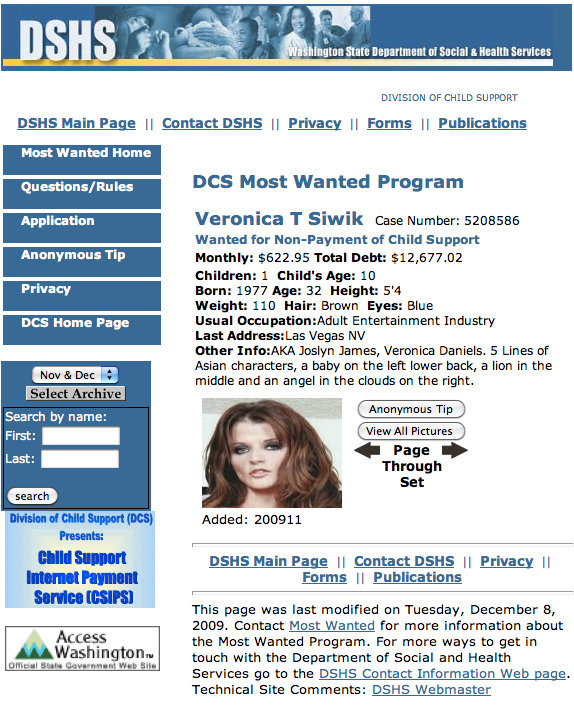 Women linked to Tiger Woods: