Michelle Meets With Turkey's First Lady, Debuts New J.Crew (PHOTO)
It was a meeting of the style minds of sorts yesterday in the Yellow Room of the White House when Michelle Obama sat down with the wife of the Prime Minister of Turkey Emine Erdogan. Michelle donned a new J.Crew shift dress and sequined cardigan, and wore her hair in an elegant French twist to continue with her recent run of updos.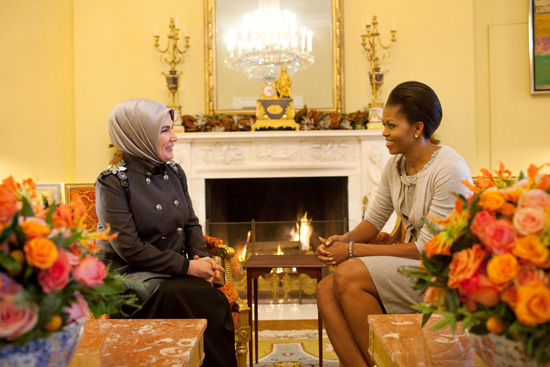 Ermine brought her buttoned jacket up a notch with embellished shoulders.