Tonight, ESPN airs "The U," the latest installment of its 30 for 30 series. "The U" is documentary about the legendary University of Miami football teams from the 1980s. Billy Corben, director of the 2006 documentary Cocaine Cowboys (about the the city's cocaine epidemic during the same decade), directed tonight's film. Below, check out several preview videos of "The U," including a memorable clip of the Hurricanes arriving in Phoenix in army fatigues after billing their Fiesta Bowl game as "war." In another, the team becomes involved with rapping luminaries 2 Live Crew. "The U" airs at 9 PM ET on ESPN.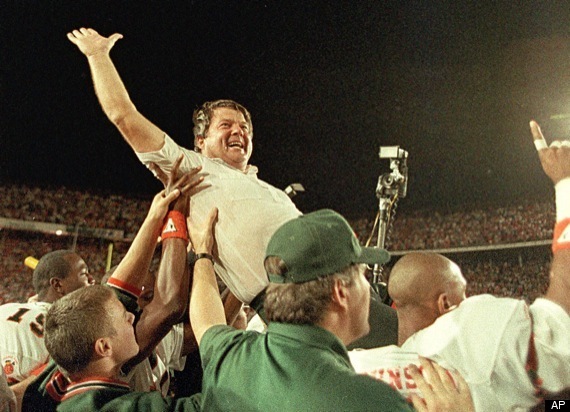 SUBSCRIBE AND FOLLOW
Get top stories and blog posts emailed to me each day. Newsletters may offer personalized content or advertisements.
Learn more