UPDATE: Walmart tells People that they did stock 'Graffiti'--but it sold out "as soon as it hit the shelves."
Unhappy with the distribution of his new CD, 'Graffiti,' the anger management student took to his Twitter page to unleash a profanity-laden rant upon the retailers who "r blackballing" him by refusing to stock it.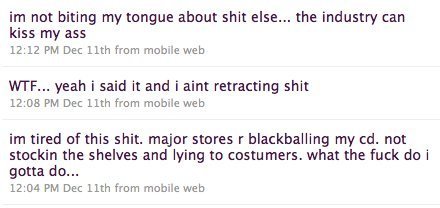 When a trip to Walmart revealed the superstore is giving preferential treatment to Alicia Keys (who is not a convicted woman beater), Breezy had another meltdown.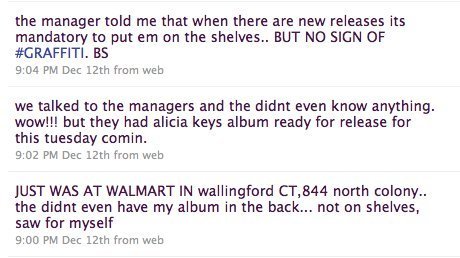 According to estimates, 'Graffiti' has sold fewer than 100,000 copies in its first week. Two years ago Brown's last album, 'Exclusive,' sold over 295,000.
SUBSCRIBE AND FOLLOW
Get top stories and blog posts emailed to me each day. Newsletters may offer personalized content or advertisements.
Learn more