The President has another item to add to his long list of accomplishments: Great Gift Giver. During Oprah's recent "Christmas at the White House" special, the first couple quibbled over who purchases the best presents, and Barack pointed to Michelle's brooch, pinned to her pearl necklace, noting that was a past anniversary gift.
Since then, the phones at Garavelli have been ringing off the hook, WWD reports. The Italian fine jewelry firm is responsible for the custom-made, gold and gemstone starburst pin, which Barack picked up in a Chicago store for his wife last year.
Check out the beautiful brooch: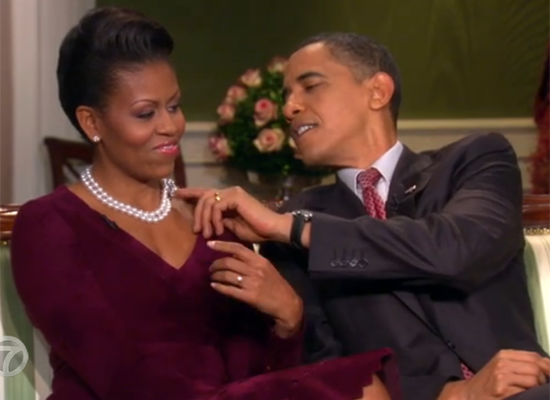 SUBSCRIBE AND FOLLOW
Get top stories and blog posts emailed to me each day. Newsletters may offer personalized content or advertisements.
Learn more