Unemployment rates are up from this time last year in all 50 states, but in recent months the situation has improved somewhat, with rates declining in 36 states since October, according to new government data. Seven states, led by Kentucky and Connecticut, saw statistically significant decreases of less than one percent.
Michigan still boasts the highest rate in the country, but saw its second consecutive monthly decrease in unemployment as the rate fell to 14.7 percent from 15.1 percent. The only state with a higher unemployment rate from the previous month is Florida, where the rate climbed from 11.3 percent to a record 11.5 percent.
Texas, Ohio, and Georgia saw the biggest payroll gains.
Interestingly, a new study finds that people living in sunshine states -- places shown by the below map to be suffering some of the highest unemployment rates -- are the happiest people in the country.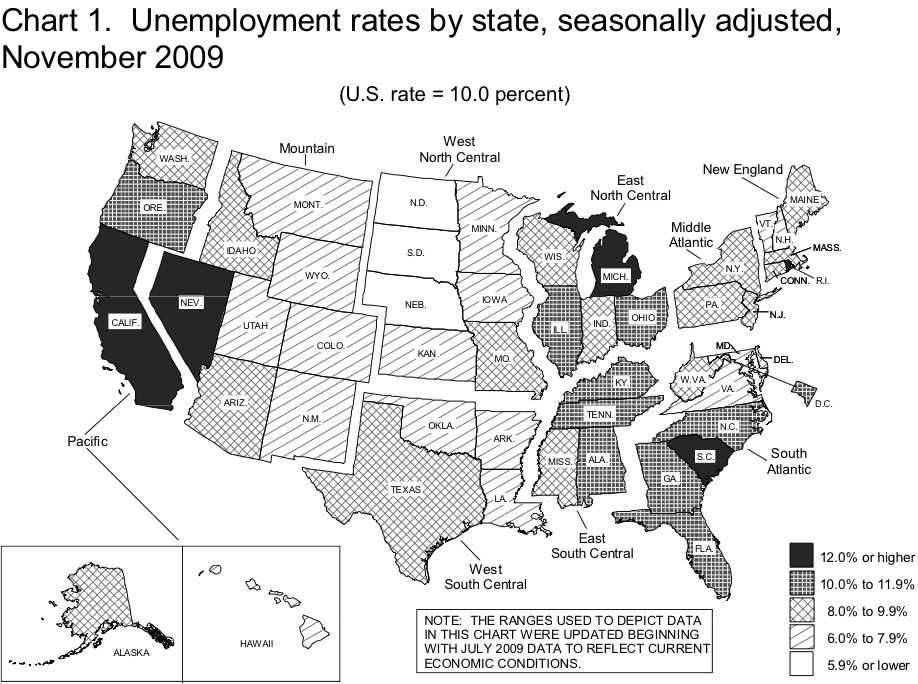 Click here for a larger pop-out version, and here for a PDF of the report from the Department of Labor's Bureau of Labor Statistics.
FOLLOW HUFFPOST