The pregnant Real Housewives of New York star posed nude for a PETA billboard that was unveiled Dec. 15 in Manhattan's Times Square. Now, she's talking back to the housewives and other haters who have suggested that the butt-baring photo was heavily airbrushed -- and she's shared the photo evidence (the original, untouched image) exclusively with UsMagazine.com.
"Everything I'm about is being honest and being upfront," Frankel, 39, tells UsMagazine.com. "So if people are talking and saying [the photo] was airbrushed...then, you know what? Here's the picture. Have it your way."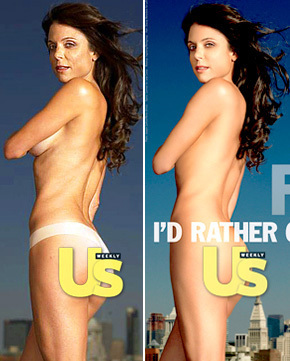 SUBSCRIBE AND FOLLOW
Get top stories and blog posts emailed to me each day. Newsletters may offer personalized content or advertisements.
Learn more