Karl Lagerfeld has created a princess doll and matching child's dress to support the Carla Bruni-Foundation, WWD reports. The doll will be sold in Paris's high-end toy store Au Nain Bleu for $315 beginning next year.
The matching silk, tulle and lace dress for a little, life-sized princess, has already hit the racks, costing a Chanel-worthy $1,169.
The Carla Bruni-Sarkozy Foundation aims to promote access to culture, education and knowledge to fight social inequality. Part of the doll's and dress's proceeds will be donated to Bruni's cause.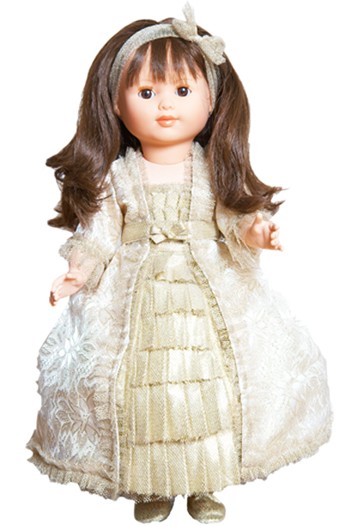 SUBSCRIBE AND FOLLOW
Get top stories and blog posts emailed to me each day. Newsletters may offer personalized content or advertisements.
Learn more