The NFL regular season will end Sunday night with a matchup between the New York Jets and Cincinnati Bengals. The stakes will be high for the Jets, who are guaranteed a playoff spot if they beat the Cincinnati. The Bengals, meanwhile, may be jockeying for the #3 seed (they already clinched the AFC North last weekend). The game also features a showdown between two of the NFL's more prominent talents.
Chad Ochocinco is the famed Bengals receiver who is no stranger to pranks, celebrations or fines. He is right at home on television as well.
Ochocinco will face Jets shutdown cornerback Darrelle Revis, who has posted one of the most dominant defensive seasons in the NFL this year. The Bengals receiver has gotten straight to work already, talking trash to Revis on Twitter yesterday and today. First, Ochocinco tweeted that "I'm coming to the big apple to give NY what they've never seen, an escape inmate gone wild on Revis Island... try and cover me!" He later praised the defender, describing him as "good ass f%$K!! Excuse my french but I can't wait till sunday."
Revis responded this morning by writing, "good morning world. i just woke up from this crazy dream. @OGOchoCinco came to Revis Island and disappeared," to which Ochocinco replied: "you saw the movie Public Enemies-that's how I'm gonna break out of Revis Island-I can't stay there ain't no damn McDonalds." Scroll down to see the full exchange.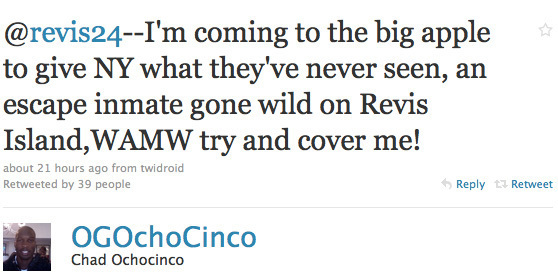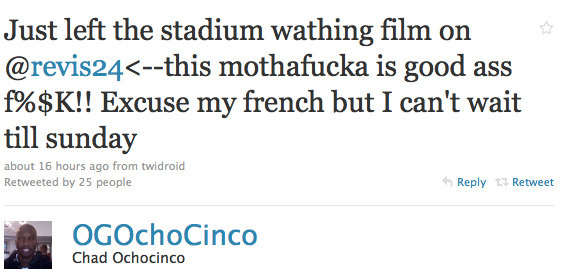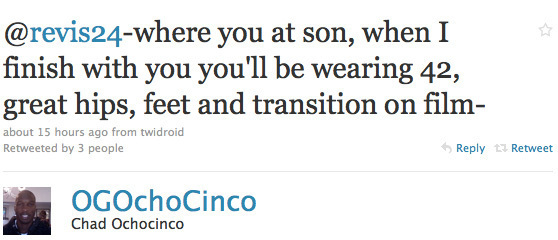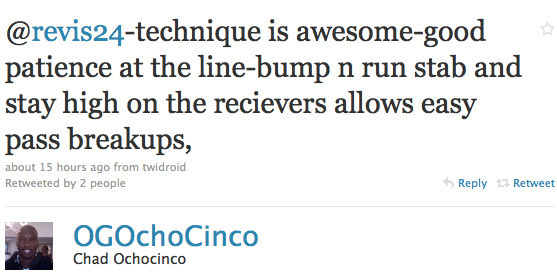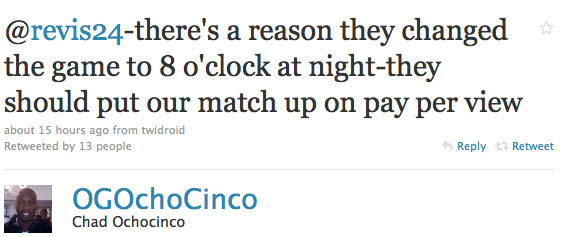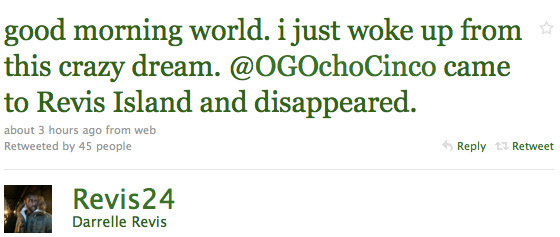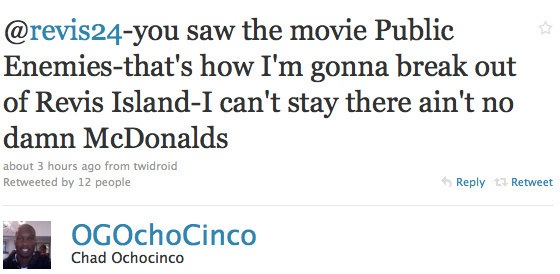 FOLLOW HUFFPOST