New Orleans Saints defensive end Bobby McCray had not tweeted since December 10, but the lineman is back in full force following a Tuesday morning DWI arrest. McCray took to Twitter this morning to deride the "bogus charge." Intriguingly, the Saint is employing a novel defense argument in claiming that he is guilty merely of "DWP..driving with Pizza.."
McCray also wasted no time to insult the arresting officer, writing that he "was a short guy with a Napolean [sic] complex." In addition to claiming that his fiancé "was feeding me pizza driving home," McCray says he was pulled over "for doing 80 in a 60" and insists he was sober at the time. His final message (so far) is a call to action: "Lawyers mount up, we got some work to do!!!!!" It remains to be seen if McCray's tweets will help him in the court room. Scroll down for screen grabs of the tweets, and don't forget to follow HuffPost Sports on Twitter.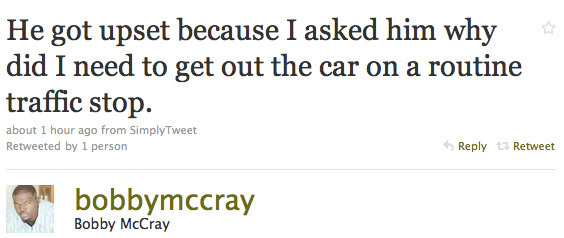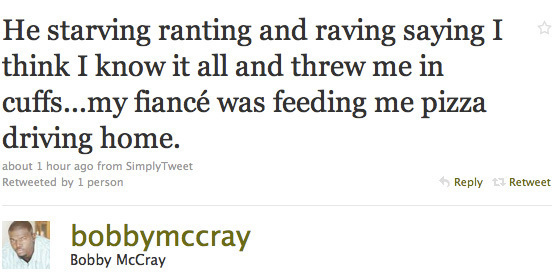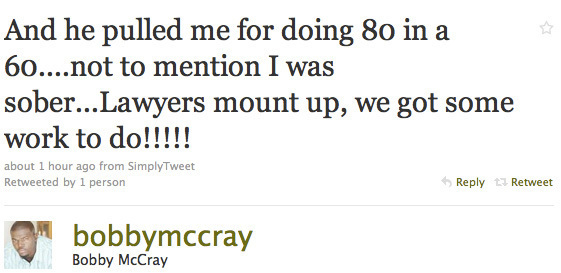 SUBSCRIBE AND FOLLOW
Get top stories and blog posts emailed to me each day. Newsletters may offer personalized content or advertisements.
Learn more