TMZ reports that the alleged gun incident involving Gilbert Arenas and Wizards teammate Javaris Crittenton is on track to head to a grand jury. According to the article, criminal assault charges are possible as well.
Arenas had previously said that he would only start using Twitter once he reached one million followers, but he has evidently reneged on the vow. Scroll down for screenshots of some of the tweets.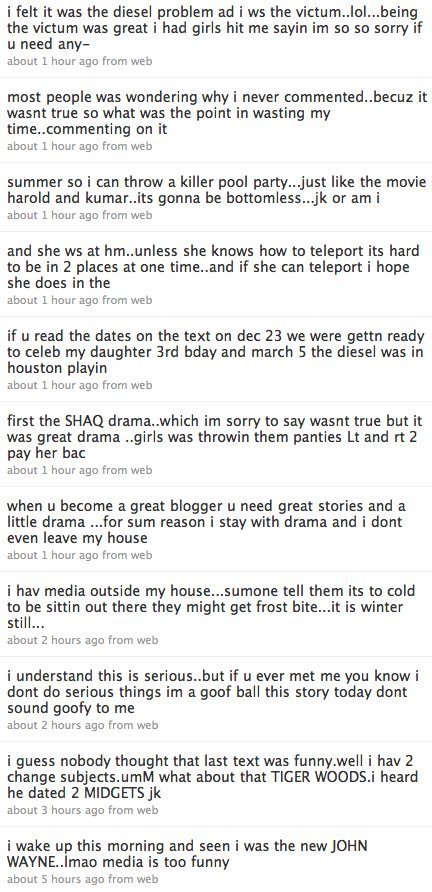 SUBSCRIBE AND FOLLOW
Get top stories and blog posts emailed to me each day. Newsletters may offer personalized content or advertisements.
Learn more