'Empathic Civilization' and Jeremy Rifkin are giving HuffPost Books the chance to deliver the coolest online reading experience we've seen yet. Why are we so excited? Click on the book jacket and you'll see. Once you do, run your cursor over the page corners. Click and drag or just click to turn them, and don't forget to read the Introduction and first chapter. It's right here, free.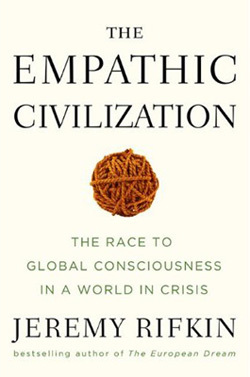 SUBSCRIBE AND FOLLOW
Get top stories and blog posts emailed to me each day. Newsletters may offer personalized content or advertisements.
Learn more