Heidi Klum graces the cover of InStyle's February issue (on sale Friday, January 15), and inside the supermodel and mother of four discusses her "expiration date" and her absolute devotion to her husband Seal.
On modeling:
"Models have a sell-by date. There are certain jobs I don't do anymore, like the young, sexy, cute things for teenagers, or even 25-year-old girls. I go in a different bracket now."
Flirting:
"I don't flirt. Even if you don't actually touch someone or do anything to them, it's disrespectful to your husband," says Klum. "I would never do that. I'm very devoted, and he's the same."
On husband Seal:
"Seal still says beautiful things to me after all these years. I couldn't be more excited when he comes home."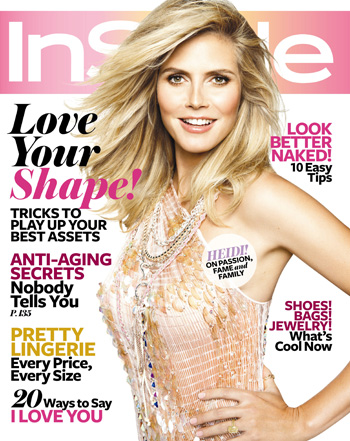 Want more Michelle Obama style? Visit the Michelle Obama Style Big News page.