These penguins are hard, man. Real hard. When you see them walking down the street, you better recognize. Because you do not want to cross these penguins on their own turf. Not on anybody's turf. So do yourself a favor: get out of the way. Penguins are coming through.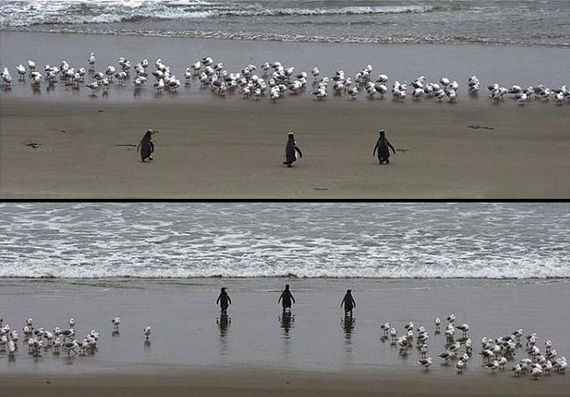 Get More Hilarious Pics On Our Funny Pictures Page!
SUBSCRIBE AND FOLLOW
Get top stories and blog posts emailed to me each day. Newsletters may offer personalized content or advertisements.
Learn more