Mo'Nique Doesn't Believe In Leg Shaving (PHOTOS, VIDEO)
Mo'Nique was dressed to the nines at Sunday night's Golden Globes, wearing a long golden gown with a wrapped bodice to pick up her award for Best Supporting Actress in a Drama. She also dared to go all-natural under the flowing fabric, showing off her hirsute gams on the red carpet.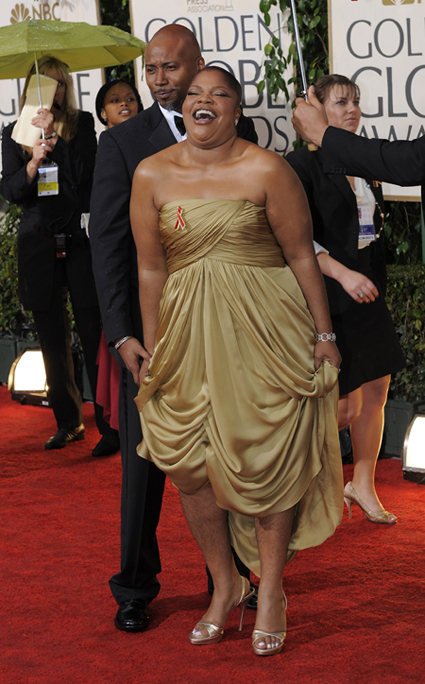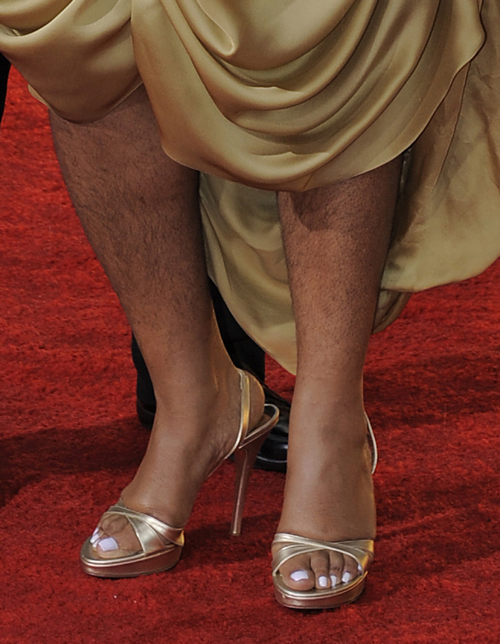 In 2006 Mo'Nique talked about her body hair with The View's Barbara Walters and showed America "what a real leg looks like."
WATCH: