Anyone who has watched a few Jets games knows that head coach Rex Ryan is a big guy, but if a New York Post report is to be believed, the trash-talking coach may be on pace for some kind of record.
According to the article, Ryan takes in 7,000 calories every day, an astounding figure that would place his diet among the craziest in sports -- although it still wouldn't touch Michael Phelps' reported haul during the 2008 Olympics.
Sources tell the Post that the coach's favorite food is Mexican, which his assistants refer to as "Rexican." In any case, if that is what it takes for him to keep winning games and to continue delivering world-class postgame speeches (scroll down for his latest masterpiece), it's unlikely any Jets fans will be complaining. Photo and video below.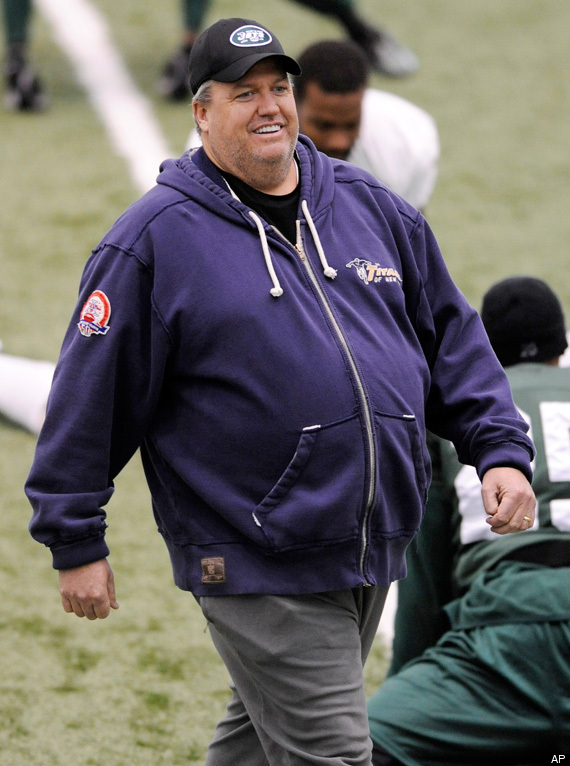 WATCH (INCLUDES NSFW LANGUAGE):
SUBSCRIBE TO & FOLLOW THE MORNING EMAIL
The Morning Email helps you start your workday with everything you need to know: breaking news, entertainment and a dash of fun. Learn more