Models Take Their Fashion Lying Down
Striking a pose for springtime? Throw thyself upon the ground, the New York Times says, noting that many of the seasons upcoming advertisements involve a model lying on the ground, clad in couture.
Creative Director of the Doneger Group David Wolfe told the Times that the position is obviously sexual:
"But the other thing I think of is animal psychology, because I do watch 'The Dog Whisperer.' When dogs or cats lower themselves to make themselves seem submissive, they are giving up their power and displaying their lack of aggression."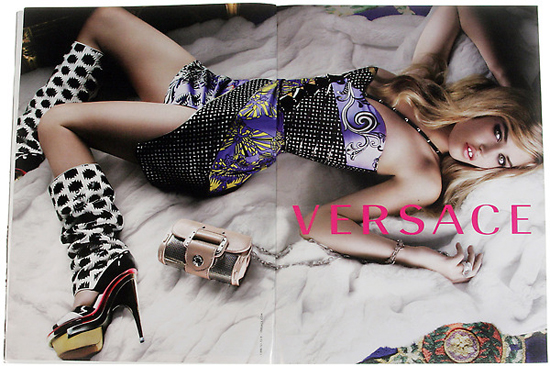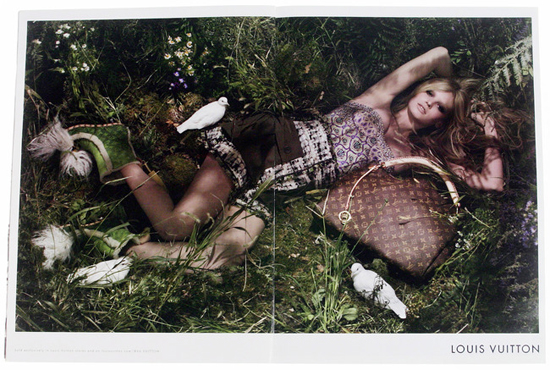 We don't know about you, but we'd gleefully take a nap next to a Louis Vuitton bag, if that was in our job description.