For the rest of the best in art and culture this weekend, check out Flavorpill LA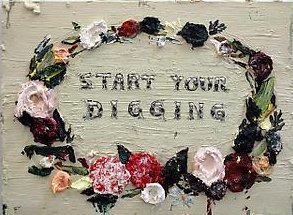 Allison Schulnik: Home for Hobo
Opens Saturday Jan 9 (5-7pm)
Jan 9 - Feb 6
Tuesdays-Saturdays (11am-6pm)
Mark Moore Gallery
2525 Michigan Ave, A1
310.453.3031
Info
Using claymation techniques and heavy impasto to achieve a hyper-visceral effect, artist Allison Schulnik's series Home for Hobo is striking portraiture of an unlikely subject. Her paintings' brooding, dark atmospheres and piled-on surface treatments allow the viewer to find empathy in imperfection. Adopting the same purposefully crude application, the show also includes a four-minute claymation video that captures the macabre and tragic sensibility of the whole series.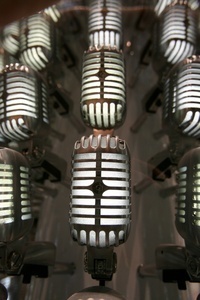 GRAMMY Go Seek: Scavenger Hunt at the GRAMMY Museum
$27 (includes admission to museum)
Saturday Jan 23 (2pm)
GRAMMY Museum at LA Live
800 W Olympic Blvd
213.765.6800
Info
The 30,000 square-foot GRAMMY Museum in the heart of LA Live is home to over 300 pieces of rock history, from handwritten lyrics, letters, and album notes to original artwork and instruments. It also features a number of high-tech attractions, including the music-genre super-computer, Crossroads, private recording bays, and much, much more. It's no surprise, then, that the folks behind the Out of the Box scavenger hunts have named the music-award-inspired museum as the site for one of their newest public hunts. Musicians, music-lovers, and fans alike team up to compete for the title of fastest group with the most correct answers, with well-earned prizes going to the winning team.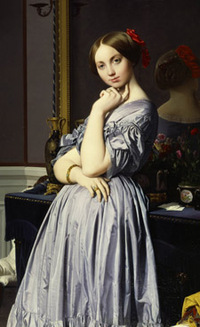 The Man Who Never Saw the Comtesse: An Introduction to Henry Clay Frick and His Collection
$10 (Free w/ museum admission)
Saturday Jan 23 (4pm)
Norton Simon Museum of Art
411 West Colorado Blvd
626-449-6840
Info
This beguiling portrait occupies a privileged position at the threshold between French Romanticism and the early hints of modernity. Its impossibly precise rendering of the crevices and folds of the young woman's garment calls to mind the great Renaissance painters, with a lavishness that borders on the erotic. Meanwhile, the young woman's coyly defiant expression and bold coquettish body language express a sassy self-possession beyond her years -- an effect heightened by the creamy luminosity of her skin. It's easy to see why it takes pride of place as the Frick's centerpiece holding; take this rare local opportunity to see it full scale and lit for maximum effect, and prepare to be seduced by its haunting beauty.
FOLLOW HUFFPOST