Gaines Adams Funeral PICTURES: Photos From The Memorial
Gaines Adams' funeral occurred today in Easley, South Carolina. Among the attendees were Chicago Bears players Jay Cutler, Brian Urlacher, Devin Hester, Tommie Harris and Alex Brown. Lovie Smith and Tommy Bowden, who coached Adams at Chicago and Clemson, respectively, attended as well. Standout Clemson running back was also in attendance.
Adams died unexpectedly at the age of 26 last weekend. The former first round NFL draft pick had played for the Bears and Tampa Bay Buccaneers.
WATCH: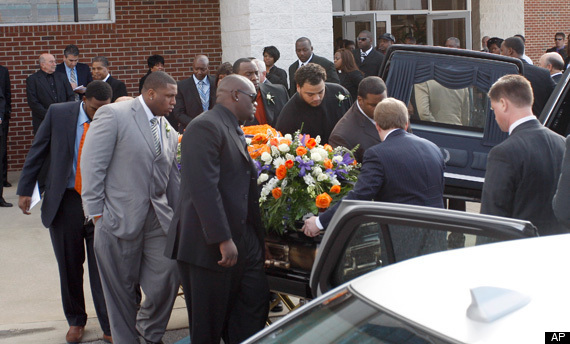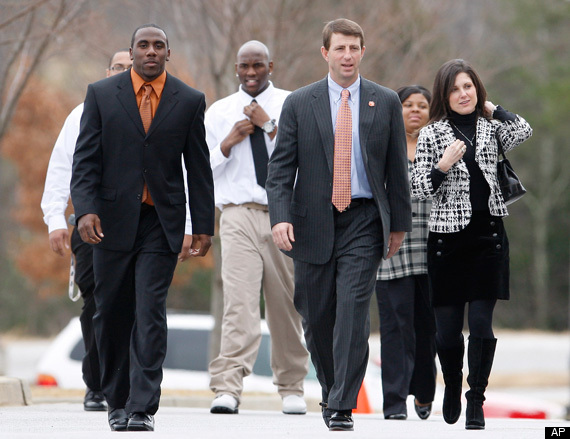 C.J. Spiller and Dabo Swinney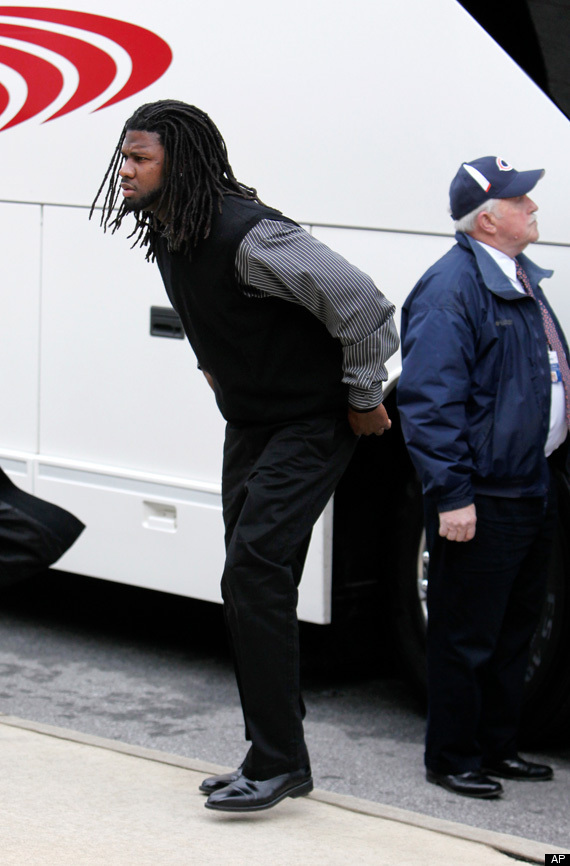 Devin Hester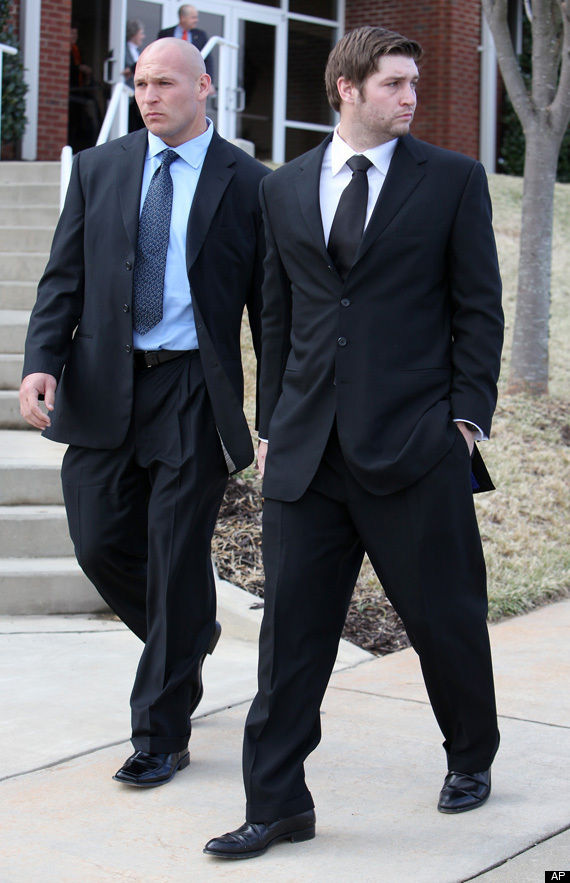 Brian Urlacher and Jay Cutler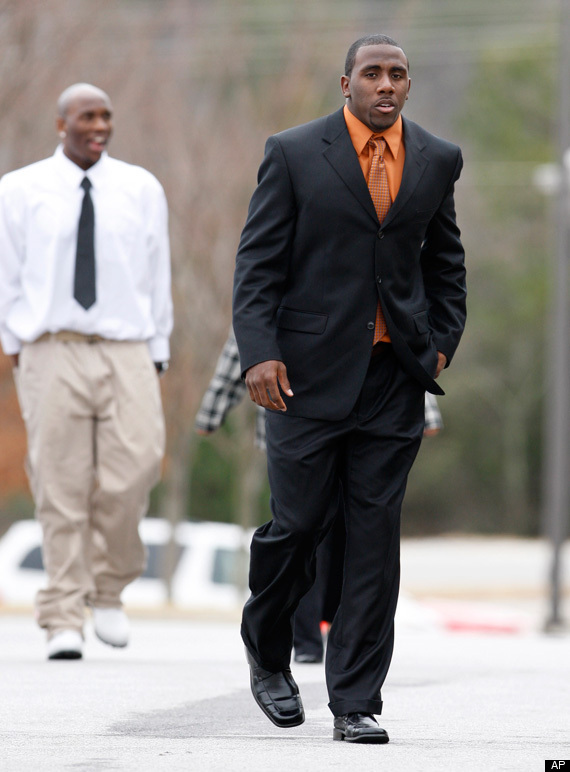 C.J. Spiller