Tishman Speyer Sends Break Up Letter To Stuyvesant Town, Peter Cooper Village Residents (PHOTO)
Tishman Speyer wasted no time in getting the message out on their massive default of the Stuyvesant Town and Peter Cooper Village properties.
The real estate company delivered letters to all 11,000 apartments today, although the epistles were relatively slim on content.
There is still no word on who will be taking over the buildings and when.
Full text of the letter below: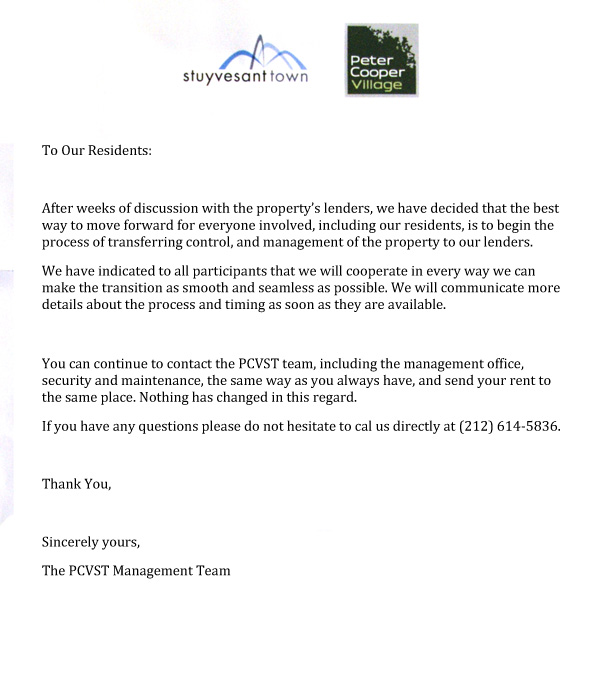 MORE:
Financial Crisis
,
Economy
,
Real Estate
,
New York News
,
NY Real Estate
,
Stuyvesant Town
,
Peter Cooper Village
,
Stuy Town
,
Stuyvesant Town Peter Cooper Village
,
Stuyvesant Town New York
,
Stuyvesant Town Creditors
,
The Peter Cooper Village
,
Stuyvesant Town Turned Over
,
Stuyvesant Town And Peter Cooper Village