Schumer, New York State Senate Propose Job-Creating Programs To Hire Unemployed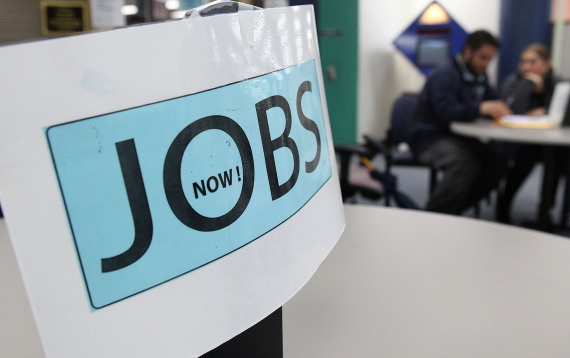 ALBANY, N.Y. — Republican state senators and Democratic U.S. Sen. Charles Schumer are proposing separate but similar job-creating programs that would use tax incentives to entice employers to hire the unemployed.
The proposal by the New York Senate's GOP minority includes a tax credit of between $2,500 and $3,500 for three years for an employer every time a new job is created and filled. It would also end the state's corporate franchise tax for small businesses, roll back an income tax surcharge a year early and cap state spending.
The proposal by Schumer and Republican Sen. Orrin Hatch of Utah would exempt businesses from the employer's share of Social Security taxes for the rest of 2010 when they hire workers who were unemployed at least 60 days.
The plan would save companies 6.2 percent of the workers' salaries that are subject to Social Security taxes. The Social Security Trust would be protected by funding cut from other unspecified areas of the budget, the senators said.
The money would be repaid to Social Security over the next five years.
In Albany, Republicans criticized the Democratic majority for what the GOP says is failure to create jobs even with billions of dollars in federal economic stimulus funds last year.
"The time is right to do something bold," said Minority Leader Dean Skelos, a Nassau County Republican.
Under the plan, an employer that hires a worker at $30,000 would get a tax credit of about $1,150. A $50,000 job would give the employer a $2,500 tax credit.
Republicans insist their plan costs nothing and will lead to far more revenues when more people are working and spending in New York. But it would have upfront costs, including as much as $400 million in income tax revenue and $200 million in lost corporate franchise taxes on small businesses.
The budget proposed by Gov. David Paterson already contends with a $7.4 billion deficit he blamed on the recession and years of overspending by Albany.
"Senate Republicans taxed, borrowed and spent New York into fiscal crisis," said Democratic Senate spokesman Austin Shafran, adding the majority's top priority is creating jobs. "The only job growth they spurred was among New Yorkers leaving for other states in search of the jobs they lost."
Shafran also called the Republicans' call for a spending cap an "empty promise" because Republicans failed to keep spending to that level most years when they held the majority.
Copyright 2014 The Local Paper. All rights reserved. This material may not be published, broadcast, rewritten or redistributed.