For the rest of the best in art and culture this weekend, check out Flavorpill LA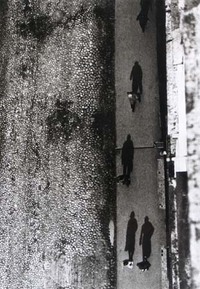 X-TRA presents 1 Image, 1 Minute
Saturday Jan 30 (4pm)
Pacific Design Center
8687 Melrose Ave
310.652.8576
Info
Last year, progressive culture magazine X-TRA sold out REDCAT as it brought contributor Micol Hebron's column to life in front of a live audience. Reviving Belgian director Agnes Varda's idea to create conversation from photographs, as seen in her 1983 TV special Une minute pour une image, the event's producers invite 45 artsy folks (including Flavorpill's Shana Nys Dambrot) to choose a single image each and discuss it for 60 seconds. The event takes place at the PDC this year, under the auspices of Art Los Angeles Contemporary 2010, so guests can also take a peek at selected exhibits from 55 international galleries.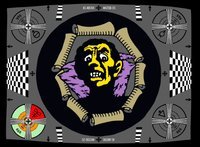 Scion Installation 6: Video
Saturday Jan 23 (7-10pm)
Jan 23 - Feb 13
Wednesdays-Saturdays (11am-6pm)
The Scion Installation LA Space
3521 Helms Ave
310.815.8840
Info
Scion continues its bid to outpace the NEA with its first big traveling show of 2010. They commissioned ten artists to create "non-narrative" video pieces, specifically expressing a desire to celebrate what its curatorial staff clearly see as the medium of the moment, with results distributed variously around Scion's several US spaces. The invited artists are from far-flung locales like Tokyo, Paris, New York, and, of course, LA's video-friendly stomping grounds. Angelenos on the program include three artists better-known in other professions: Eric Nakamura (for publishing Giant Robot), Sage Vaughn (for being an acclaimed painter), and Mark Mothersbaugh (for being in Devo).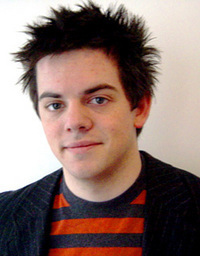 Almost A Cappella feat. Nico Muhly
Sunday Jan 31 (7pm)
LA Master Chorale at Walt Disney Concert Hall
111 S. Grand Avenue
213-972-7282
Info
Bridging the divide between classical-music chops and indie-rock chic, Juilliard alumnus Nico Muhly has one hell of a resume: besides being young and good-looking, he has worked as Philip Glass' assistant; composed for Antony, Bjork, and Will Oldham; and The New Yorker came just short of labeling him the composer of the iTunes generation. Tonight his works are featured in the most popular of the LA Master Chorale's season, Almost A Cappella, which is actually quite a fitting context for his avant-ancient compositional flair. Muhly's works favor the haunting, abstract, instrumental qualities of the human voice, embrace the power and sublimity of grand hall gravitas, and they soar when, as tonight, these elements combine to startling effect.
SUBSCRIBE AND FOLLOW
Get top stories and blog posts emailed to me each day. Newsletters may offer personalized content or advertisements.
Learn more