Tiger Woods' presence is being felt in San Diego, even when he is nowhere to be seen. The Farmers Insurance Open kicked off yesterday at Torrey Pines, and one enterprising marketer was ready to take advantage of Woods' sex scandals.
An airplane flew over the golf course towing the words: "WE MISS YOU TIGER! DEJA VU SHOWGIRLS." One of Woods' many alleged mistresses, Jamie Jungers (PHOTOS), reportedly worked as a stripper as recently as November.
Scroll down for pictures of the airplane and advertisement.
LOOK: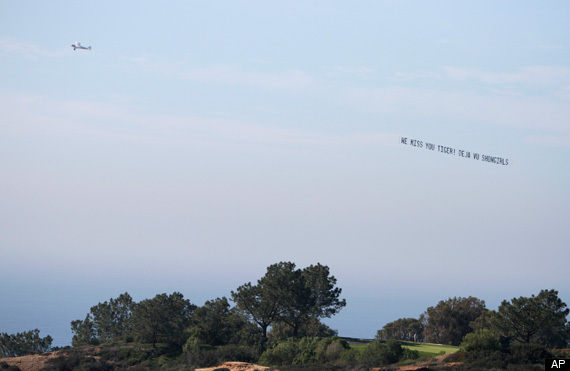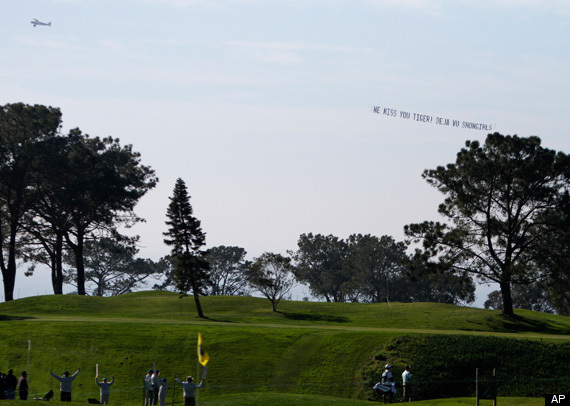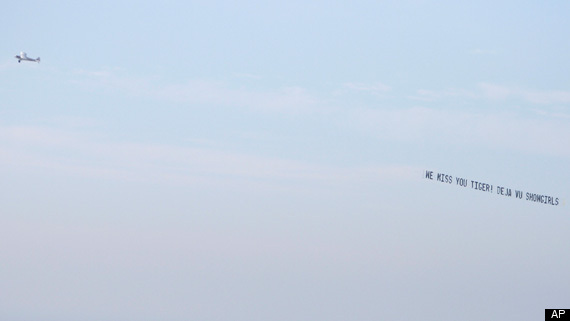 Women linked to Tiger Woods
Emma Rotherham allegedly had early-morning sex on Woods' office couch. Tiger reportedly loved to see her in black stockings and suspenders.