Lincoln Replaces Obama As Face Of Weatherproof
After using an image of President Obama without permission, and then trying to court Sarah Palin, outerwear company Weatherproof may have settled on a new face for its ad campaign, WWD reports...and it's none-other than Abraham Lincoln.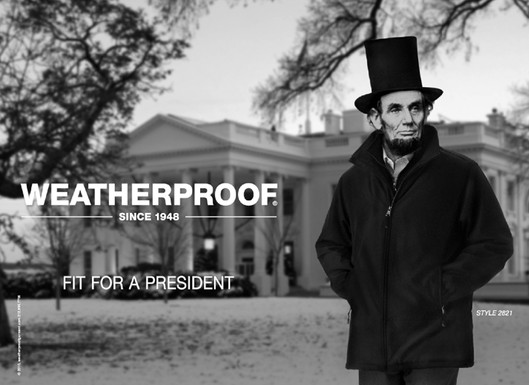 Weatherproof decided to stick with its "Fit for a President" theme and has already mounted a billboard in Time Square featuring Mount Rushmore to replace the photograph of Obama wearing a Weatherproof jacket to tour the Great Wall of China last November. The Abe Lincoln billboard will go up in Las Vegas in the next few days and will stay up for the month of February, overlapping with a major fashion trade show being held in the city.