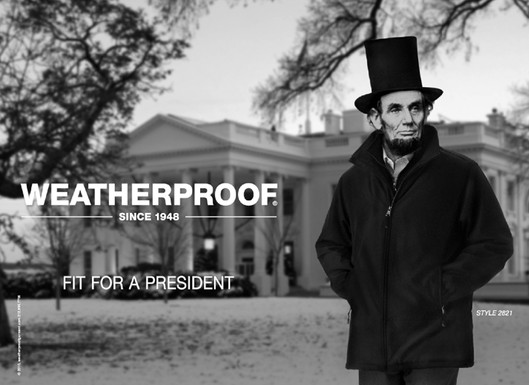 Weatherproof decided to stick with its "Fit for a President" theme and has already mounted a billboard in Time Square featuring Mount Rushmore to replace the photograph of Obama wearing a Weatherproof jacket to tour the Great Wall of China last November. The Abe Lincoln billboard will go up in Las Vegas in the next few days and will stay up for the month of February, overlapping with a major fashion trade show being held in the city.
SUBSCRIBE AND FOLLOW
Get top stories and blog posts emailed to me each day. Newsletters may offer personalized content or advertisements.
Learn more