Courtney Love Tells HuffPost To Watch This Makeup Tutorial (VIDEO)
After we posted Courtney Love's "Drag Eye" makeup tutorial last week, the songstress took to Twitter to recommend we watch another YouTube how-toby the girls of FashionFace.tv.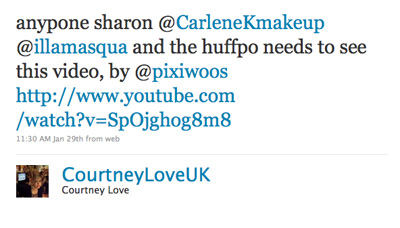 And we LOVE it! Love asked for step-by-step directions to recreate a pink 1920s eye. Watch as layers of shadow and blush, fake eyelashes and painted lips come together for a makeup job well done.
WATCH: