A Norman Rockwell painting has taken over Google's logo today in celebration of the artist's birthday.
Norman Rockwell's birthday was February 3, 1894.
The usual primary-colored 'Google Doodle' has been tweaked with the addition of a Norman Rockwell illustration featuring a boy, girl, and dog together on a bench (see screenshot below).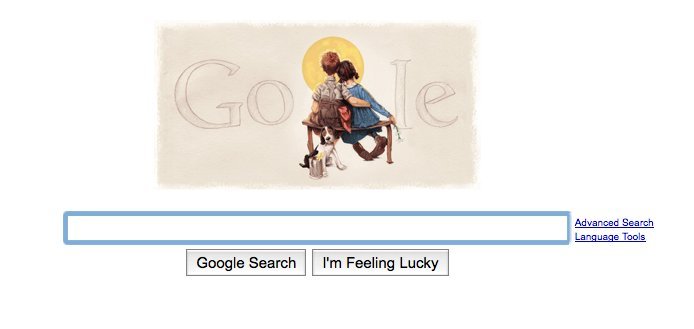 Check out more Norman Rockwell paintings!
A collection of Norman Rockwell's Saturday Evening Post covers can be found here, or learn more about Norman Rockwell at the Norman Rockwell museum.
SUBSCRIBE AND FOLLOW
Get top stories and blog posts emailed to me each day. Newsletters may offer personalized content or advertisements.
Learn more